Home Loans
If you are looking to buy a home, we offer an extensive range of fixed and variable bank loan options specifically geared to either first homebuyers, upsizers, downsizers and investors.
To find the best home loan to suit your individual circumstances. we cut through the red tape, guide you through the process and analyse the rates, fees and penalties from a range of products and lenders.
Home loan refinancing

If you are looking for a new loan with a better rate or would like to consolidate your debt into one low-interest, easy repayment look at these benefits:

Move to a lower rate.
Consolidate your personal loans or credit cards to your home loan.
Upgrade to a home loan with more features.
Borrow additional funds for renovation or investment.

Bridging home loans

If you have found your next home, but have not yet sold your existing property and it is not possible to achieve simultaneous settlement, bridging finance is available from WA Finance Services to cover the time gap between the purchase of a new property and the sale of an old property.
Investment Loans
Buying an investment property may allow you to take advantage of the associated tax benefits and introduce a regular and steady income stream.
There are several fixed and variable bank loan options suited to a wide variety of investment needs for you to start your investment property portfolio. WA Finance Services will help you through the maze to minimise costs and maximise security and returns on: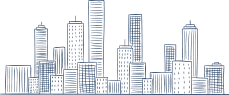 Apartments
Office Suites
Commercial Developments
Industrial Units
Retail Developments
Vacant Land
Strata Titles
Commercial and Business Finance
WA Finance Services offers commercial loans from a wide variety of lending institutions.
Our Commercial Loan consultants have extensive experience and are able to match your commercial lending needs to a variety of financial packages incorporating.

Fixed and Variable rate facilities
Loan Terms from 1-5 years
Interest Only Facilities up to a maximum of 5 years
Principal and Interest Loans up to a maximum of 20 years
Loan size from $100,000 to a maximum of $30 million
Bridging Finance

We provide an extensive range of finance solutions for commercial facilities including:

Apartments
Office suites
Commercial developments
Industrial units
Retail developments
Vacant land
Special purpose facilities

Carparks
Strata title suites
Restaurants
Established businesses
Plant and Equipment Finance
Re-equip your business today with our flexible and economical Plant and Equipment finance packages. Our experienced commercial finance specialists will assist you to choose the right finance package to suit your business needs to minimise cost while retaining working capital, by way of:

Commercial hire purchase
Chattel mortgage
Lease finance